The Shake Up Learning Story – SULS039
Posted On November 19, 2019
---
I get asked all the time to share more about my story and how I started Shake Up Learning. I'm an introvert, and sharing my
personal story is difficult, but I firmly believe in the power of sharing your voice. Everyone has something unique to share, including YOU! Listen in to learn all about the Shake Up Learning story and how I got out of my comfort zone.
First, I have to let y'all know that I did not initially intend to pursue education as a career path. I had a couple of careers out of college, but I quickly realized that my passion was in teaching others. I then decided to obtain my teaching certification and sought my first job in education. And it was a doozy. I was hired as a middle school language arts teacher and cheer coach in the middle of a hiring freeze. I loved helping my students, but I was definitely in over my head.
As I began my teaching career, I also learned how much I loved using technology in the classroom. I was always signing up for the computer lab and jumping in (head first) into new tools and ideas. Other teachers began to rely on me for help with technology and designing lessons. After three years of teaching language arts, I realized my true love was technology integration. And it was that love that drove me to pursue a Masters in Educational Technology. 
My district then promoted me to the role of Instructional Technologist, and I began building a library of resources for the teachers and students I was supporting. Each time I directed a student or teacher to one of my favorite blogs, I was asked why I didn't start my own blog. It wasn't immediate, but I finally realized they were right, and Shake Up Learning was born. 
Listen in to learn all about how creating Shake Up Learning and becoming a Google Certified Trainer didn't just change my career path but also my life. I have always been a lifelong learner, and it is my goal to encourage others to do the same. Listen to the end to hear my regrets, the lessons I've learned while building Shake Up Learning, and the key takeaways I hope you leave with after listening. 
Listen to this article:
The Shake Up Learning Story
In This Episode:
[00:29] – Get ready to learn more about the Shake Up Learning story.
[01:10] – Don't miss the bonus episode: How to Get Google Certified: Level 1, Level 2, Trainer, and Innovator.
[02:47] – Shout out to Mark Stone, an education technology specialist and consultant in Azerbaijan who left the sweetest message about how Shake Up Learning is helping there.
[04:08] – Kasey shares the inspiration for this episode.
[04:56] – Learn more about Kasey's background, career, and why she moved into education.
[06:32] – She started as a middle school language arts teacher.
[07:51] – Then Kasey decided her true love for technology and learning and decided to pursue her Master's degree in edtech.
[09:07] – Just before graduating with her Master's, she was promoted to an Instructional Technologist for her school district. Learn more about what that meant for her career.
[10:37] – Learn why Kasey started blogging, and read her first blog post here.
[12:41] – Hear an excerpt from the Shake Up Learning book about starting and building her blog.
[20:55] – Kasey shares how becoming a Google Certified Trainer started a new facet of her career.
[23:54] – But she wasn't happy with just training, she also wanted to be a Google Certified Teacher. (Now called a Google Certified Innovator) – See her video application here.
[26:52] – Kasey reminisces about her first keynote presentation.
[28:06] – This led to building into Shake Up Learning and creating fantastic resources for teachers.
[30:12] – Share your voice! Get out there! Throw out the perfectionism.
[31:25] – Kasey leaves you with the lessons she has learned and a few key takeaways she hopes you take to heart. 
Podcast Question of the Week
[36:23] – Kasey shares the podcast questions of the week: 
What are you holding back? How can you share more of YOU with the world? 
Post your answer to your favorite social media platform using the hashtag #ShakeUpLearning, or share it in the Shake Up Learning Community on Facebook!
[49:09] – Thank you for listening! Please subscribe to the podcast and leave a review on iTunes. (Bonus points if you use  the word "y'all" in your review!)
Links and Resources Mentioned in this Episode:
The Shake Up Learning Community on Facebook
---

Do you want to learn more about the certifications and what it takes to achieve each one?
Getting Google Certified can be daunting and confusing, so I put together this free webinar on How to Get Google Certified!
In this webinar, I will give you an overview of Google Certification, Google Certified Educator Level 1, Google Certified Educator Level 2, and Google Certified Trainer.
---
I also teach online boot camps to walk you through all the skills and help you prepare for the exams. I have helped thousands of educators through these online, self-paced courses!
What's Included in the Google Certification Courses?
Everything you need to know to pass the exam and become a Google Certified Educator Level 1!
---
Everything you need to know to pass the exam and become a Google Certified Educator Level 2!
40+ Video Lessons (hands-on learning with Kasey Bell)
20+ PDF Downloadable Study Material
Lesson Checks
Private Community & Study Group
Testing Tips
12 hours of Professional Learning Credit
BONUS: Level 2 Challenges (testing scenarios)
and much more!
Payment plans and scholarships available
---
All You Need to Know to Prepare for the Trainer Skills Assessment and Application!
Becoming a Google Certified Trainer was one of the best decisions I ever made, and it transformed my learning and my career! This self-paced, online course includes EVERYTHING you need to know to pass the Trainer Skills Assessment AND complete the application requirements, including:
18 Video Lesson
Private Community & Study Group
Lesson Checks
Exam Tips
Application and Video Tips
12 Hours of Professional Learning Credit
BONUS 1: How to Design Google PD That Works
BONUS 2: How to Market Yourself as a Trainer
BONUS 3: The Ultimate Google Certified Trainer Planner and Check List (27-page, downloadable ebook!)
and much more!
Payment plans and scholarships available
---
Pricing & Bundles
Below are the prices for individual licenses for each course. (Payment plans available.)
Don't Pay Out of Pocket!
Teachers shouldn't have to pay out of their own pockets to get the professional learning and training they need.
On each of the course pages listed above you will find information about scholarships, as well as editable documents to "Make the Case" with your administrator to pay for your training.
SUPPORTING SMALL BUSINESSES: Purchasing these courses helps support the HUNDREDS of free resources that Shake Up Learning provides–free ebooks, cheat sheets, podcasts, blog posts, lesson plans, templates, tips, tutorials, and more. Thank you for supporting Shake Up Learning. We are a small, woman-owned business whose mission is to serve teachers.
---
G Suite Training for Schools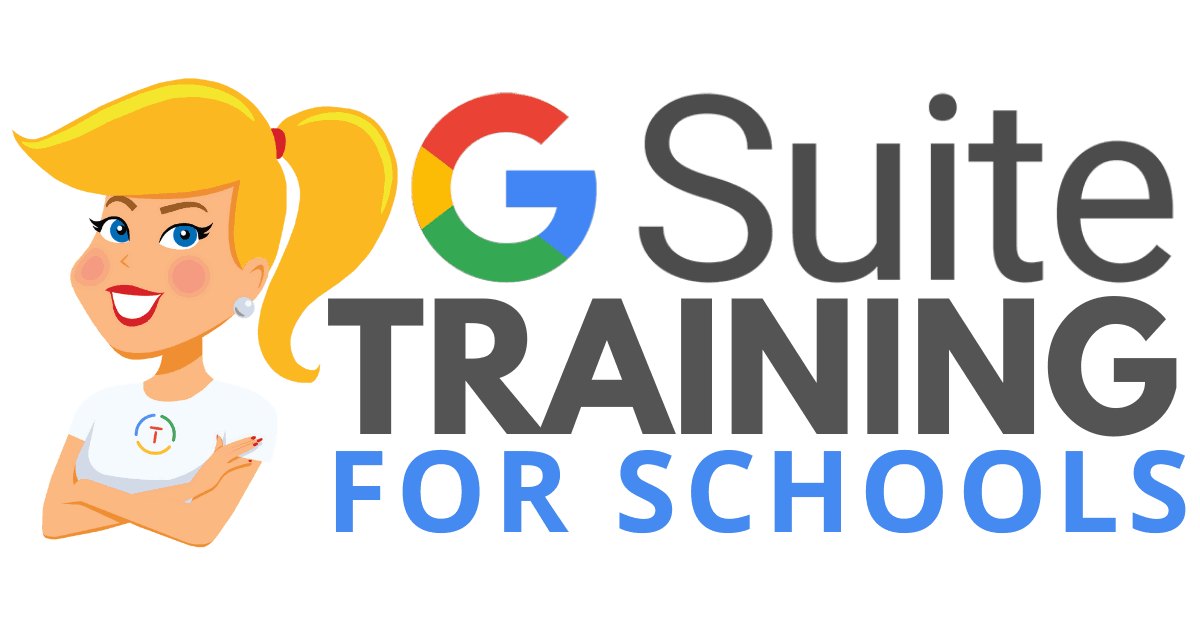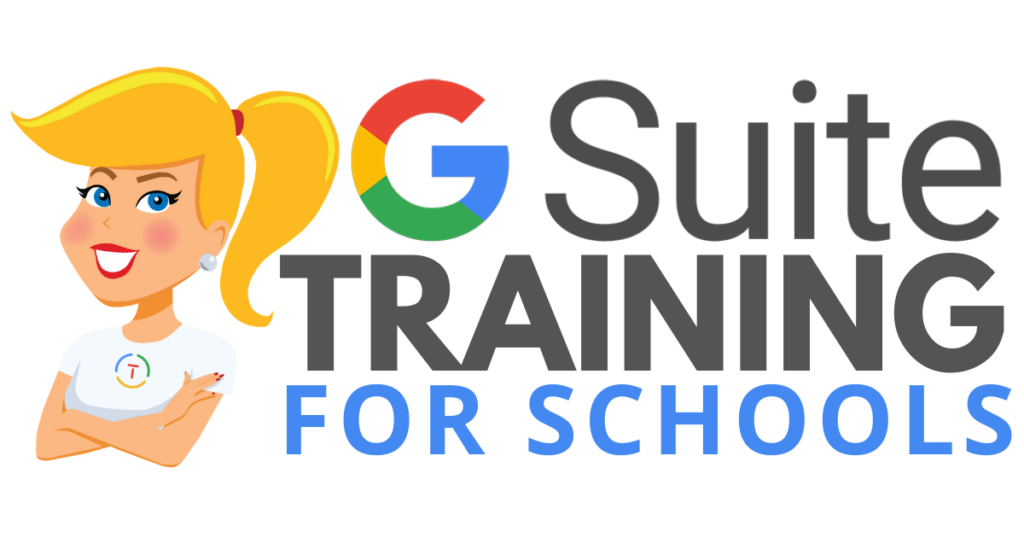 We have many programs to help your teachers learn how to meaningfully integrate Google tools and the entire G Suite in the classroom. From online courses to books, to face-to-face training, we got you covered!
COVID-19 forced many teachers and schools to scramble to find tools to deliver online assignments, design digital learning experiences, and G Suite was the number one suite of tools to help make this a reality.
Just in time resources and learning will help teachers, students, and parents survive the crisis. When we return to the new normal, G Suite skills will help set the foundation for more dynamic and meaningful learning in the classroom.
Get your entire campus or district on board with G Suite! Help your teachers learn more about G Suite tools, Google Classroom, and meaningful technology integration strategies. You can even help all your teachers become Google Certified Educators!
---
© Shake Up Learning 2020. Unauthorized use and/or duplication of this material without express and written permission from this blog's author and/or owner is strictly prohibited. Excerpts and links may be used, provided that full and clear credit is given to Kasey Bell and Shake Up Learning with appropriate and specific direction to the original content on ShakeUpLearning.com. See: Copyright Policy.
---